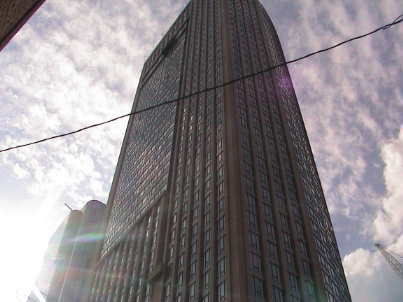 Name of the Bldg::
Pantages Tower (Condo)
210 Victoria Street, Toronto M5B 2R3
OPUS
220 Victoria Street, Toronto

Pantages Tower (210 Victoria Street Condo) is a 44 story modern Architecture and contemporary styling building built by Intracorp. Approx. 494 condo (Condominium) Residences and 111 exclusive hotel rooms. Pantages tower takes its name from the historic, famous and nearby Pantages Theatre, which is now known as Canon Theatre. Pantages integrated with another 21 story building - OPUS (220 Victoria Street). This building OPUS completed in 2004. Close to all the amenities of the Toronto, Close to Eton Centre, Hospitals, Theatre, Dundas Square.
Price range:
Studio apartments selling at the price range of: $200K - 275K and rentals from $1300 - $1500
One Bed room apartments selling at a price range of: $350K - $400K, and Rentals from $1,500 - $1,950
Two Bed room apartments are selling at a price range of $400K - $600K and Rentals from: $2,000 - $2,500


If you are interested in buying, renting or selling apartments in Pantages (210 Victoria) building, need information, or find out what is listed for sale or rent, or need assitance of agent to sell or buy the apartment, please feel free to call me or send an email to: